Chestnut Class - Pie Charts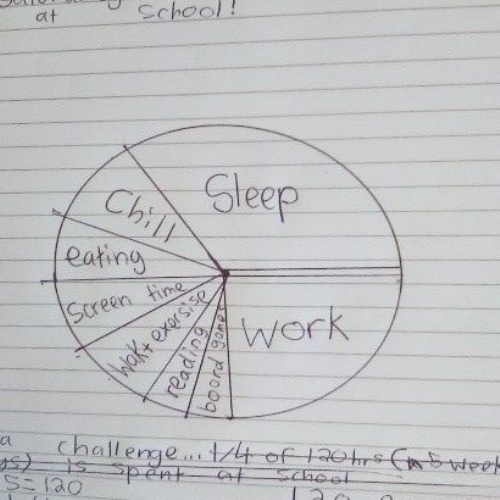 The standard and output of work produced by pupils working from home continues to impress me. A big thank you as always to all parents in supporting their children during these challenging times.
This week in maths we have been learning about time. By now, pupils can use both 12 and 24 hour time confidently and many took their learning forward and created pie charts to show how their days are blocked into periods of time.