Pupil Parliament Success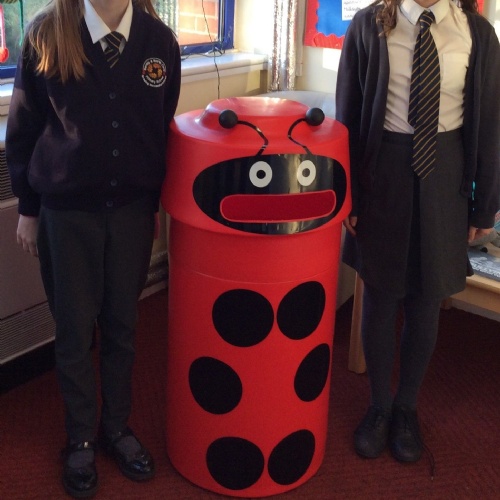 School Bin Introduced on the Field
---
Around a month ago we wrote a letter to Mrs Scott to order a bin for the field. Our Head Teacher took our ideas and decided we should get one to prevent littering.
It is a ladybug, like the one on our school logo and we hope that everyone can use it properly. There should be no reason now to litter or to throw apple and orange peel into the bushes.
We hope that our school pupils take on our advice to keep our school clean and be aware of the circumstances that are affecting our play space. We needed a bin on our field, so we are not crossing Oak and Acorn's bubbles.
Written by Millie & Tilly (Chestnut Class)
A huge well done to Millie and Tilly for demonstrating such a mature and responsible attitude towards our environment.