Chestnut Class' Striking Self Portaits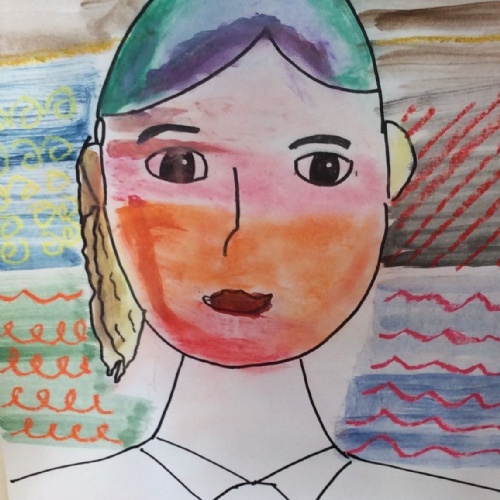 This term Chestnut Class have been studying the work of Henri Matisse, the famous French artist and produced some wonderful self-portraits in the style of Matisse.
Matisse only painted four self-portaits and in three of them, he displays himself among the tools of his trade. Standing or sitting by an easel, brush in hand, a wide pallet for his colours, perhaps the round glasses of a cautious intellectual.Matisse was busy breaking ground with bold color, and his depiction of himself is confident, both in its wide brushstrokes and surreal hues, and in his confrontational gaze. Matisse locks eyes with the viewer, wordlessly communicating that without a doubt, this, this is an artist.