Chestnut Class' Fine Art in the style of Matisse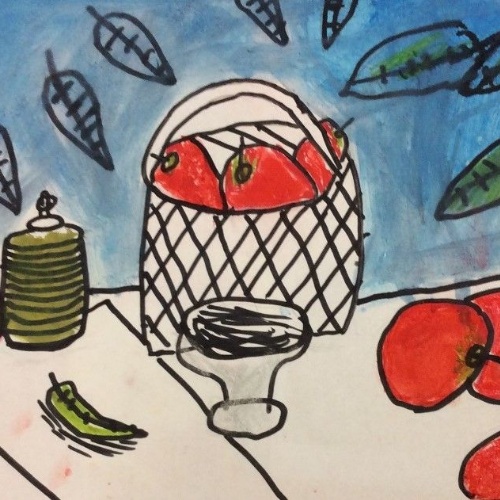 A pupil's Fine Art in the style of Henri Émile Benoît Matisse (31 December 1869 – 3 November 1954), was a French artist, known for both his use of colour and his fluid and original draughtsmanship.
He was a draughtsman, printmaker, and sculptor, but is known primarily as a painter. The intense colorism of the works he painted between 1900 and 1905 brought him notoriety as one of the 'Fauves' (wild beasts). Many of his finest works were created in the decade or so after 1906, when he developed a rigorous style that emphasised flattened forms and decorative pattern.